Construction in the city centre
The amount of office spaces in the block was doubled by a new Technopolis office building in Oulu. This modern high standard office building was built on the place of an old parking slot. The building has five levels on ground and two levels of underground parking.
We visited the site on the last day of December. Lights, motion sensors and other equipment was already being installed in the underground parking area using MEK® lighting suspension rails.
"Two weeks ago, windows were installed on the first floor. Until then it was quite windy" tells electrician and electrical construction specialist Jukka Rautio from Sähkö-Polar Oy. The sheer amount of window surfaces indicates that there must have been a cold working environment indeed!
Electrical construction had to pick up the pace of the whole construction project´s schedule. Sähkö-Polar promised that the electricity work would be done by the end of February.
"Ten workers are going full steam ahead right now. I think we´ll need couple of more workers to help us finish this in time" forecasts the site manager Sauli Komulainen.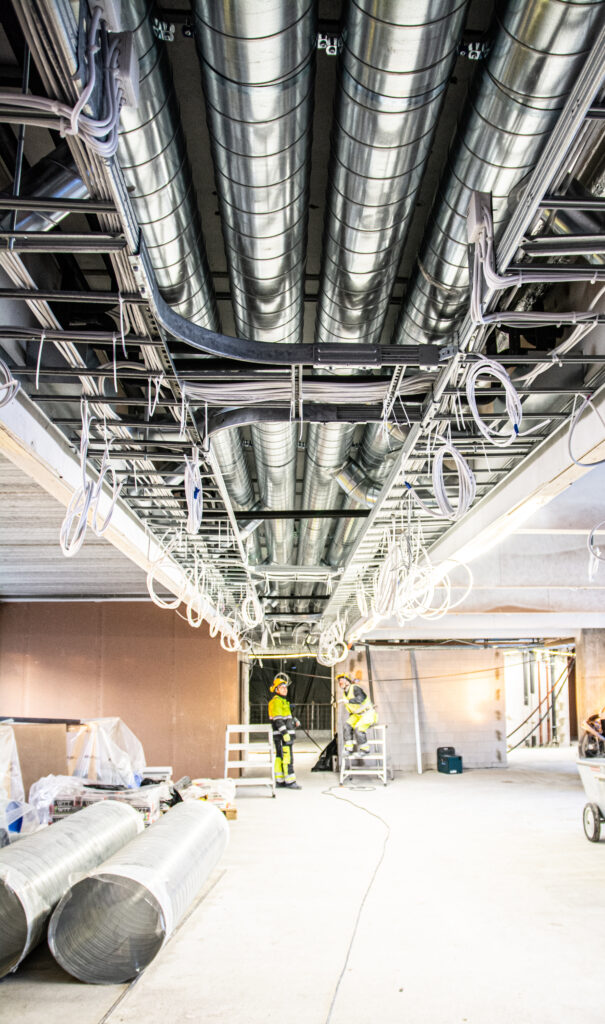 Challenges of city building
Office buildings include basic work regarding electrical construction, but redevelopment of dense city areas creates a challenge because of the lack of space. There are lack of spaces in every sense: social spaces, free parking places near the construction site and storing building material. For example, storing hundreds of metres of cable ladders, wire mesh trays and lighting suspension rails is quite a challenge!
"Meka´s deliveries have arrived right on time" praises Komulainen. Also, unloading has to be done quickly and professionally on tight construction sites.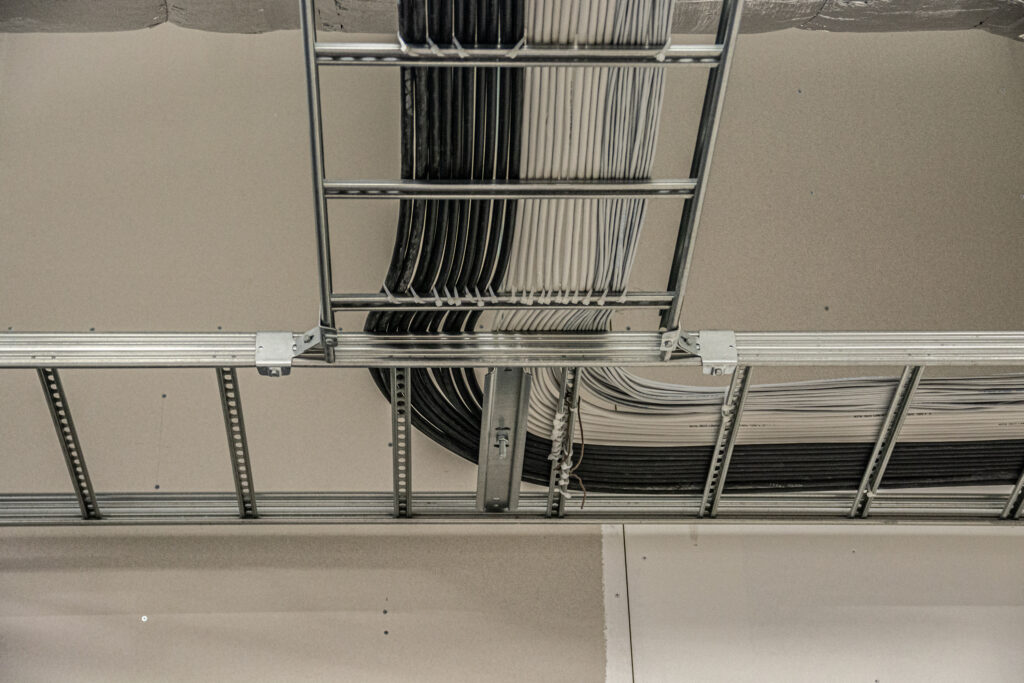 Walking and working on this construction site can feel like sport. "When we installed cables, the total step amount a day was about 20 000. My activity wristband showed that I had run 65 floors of stairs" laughs the electrical construction specialist Rautio.
Our salespeople will be happy to tell you more.
Our salespeople will be happy to tell you more.
Suitable products for similar projects
Suitable products for similar projects