A Variety of Meka products in redeveloped industrial building
A furniture company called Isku-Yhtymä made a complete redesign and redevelopment of their factory facilities. Comfort, modifiability and energy efficiency were important aspects in this new building that was finished in 2018.
The first section and part of the property on the street Mukkulankatu 19 was completed in 1958. There have been over 30 construction phases during the building's history. From the outside the 60 years old building has preserved its originality and protected industrial look although its facade is new, and the number of entrances has been increased.
There are plenty of people going around and things happening daily since the building is the company headquarters of Isku, and it also includes a showroom and is in the use of over 20 tenants. The biggest tenant is a student campus for 5000 students studying at the Lahti School of Applied Sciences, LAMK. This campus is officially called NiemiCampus. LAMK has about 23 000 square metre facilities, in other words about 30% of the buildings heated space. A wide selection of MEKA® products were chosen and used by LSK Electrics Oy who was responsible for the electrical construction of the project. The old building was brought to present day. Special attention was directed towards health issues and quality of the indoor air. Over thousand heat, humidity and oxygen sensors have been installed on the structures of the building.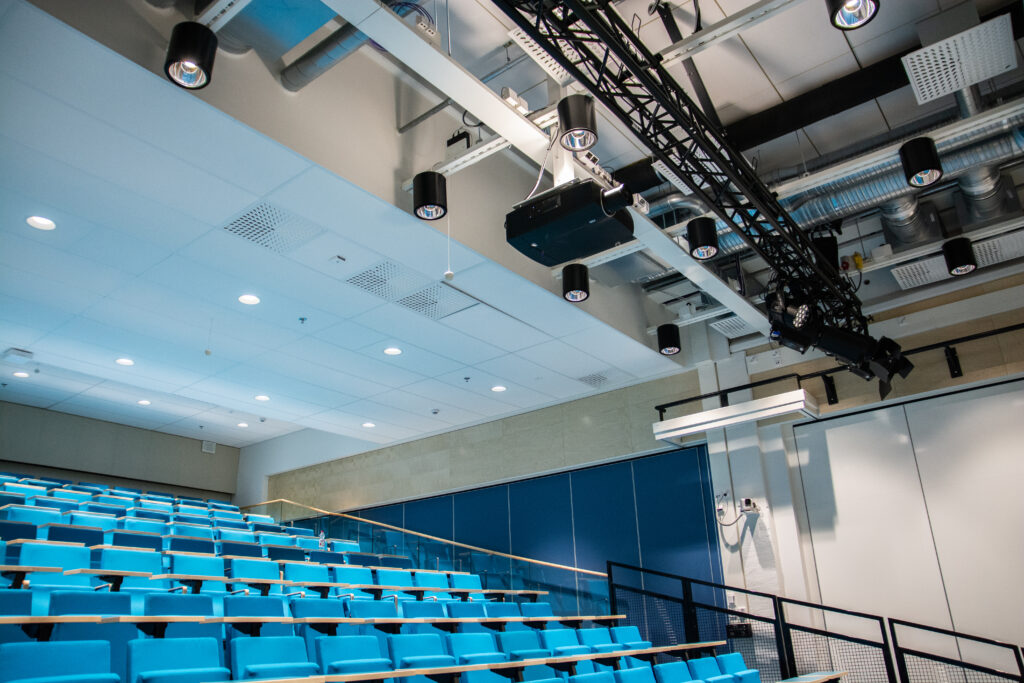 Campus representing its students
NiemiCampus consists of four square shaped buildings. "When you walk this around, the total distance is about 500 metres" comments installation manager Janne Pulkkinen from LSK Electric. The patio/inner yard between the buildings is still under a thick snow layer but it is easy to imagine how it will look like according to the plans to build LAMK Activity Park with exercising equipment, obstacle course and a terrace for recreational use.
Otherwise too, it is easy to see and understand that this is one of the leading campuses in whole Europe. In addition to the inspiring facilities, there are possibilities of going to sauna, relax in airport type capsules or meet friends over a tap beer. The building is open 24/7 using an electronic key.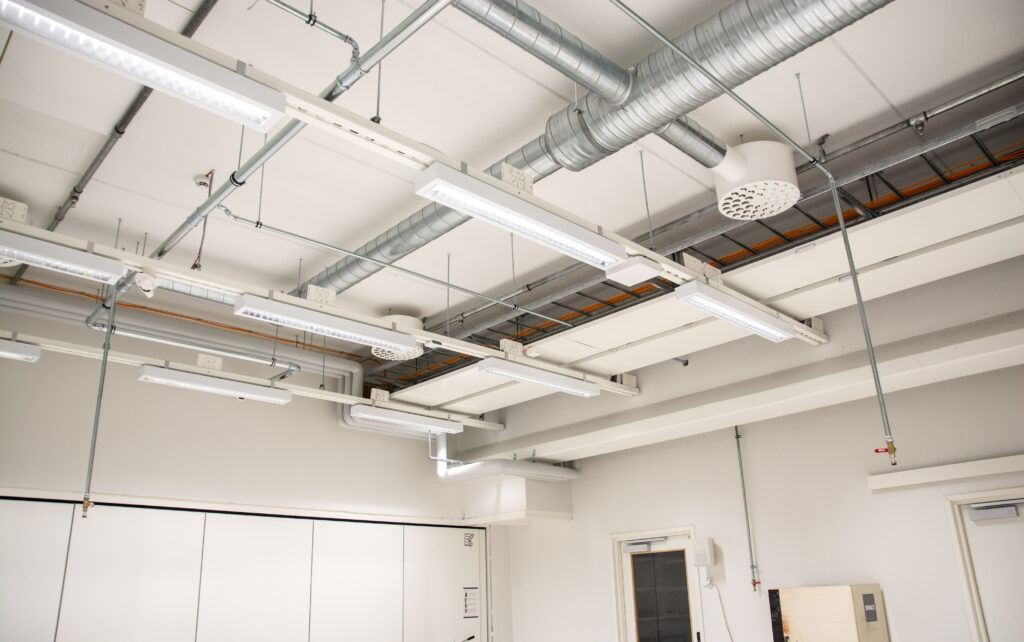 Multifunctional facilities
Light ceiling of the main hallway of NiemiCampus is an impressing decoration element. Computer controlled lighting system enables using different colours according to the event and wanted atmosphere.
A great example of modifiability of the multipurpose spaces is a 600-person auditorium which can be split to three different spaces if necessary. This was another great challenge regarding electrical construction of the building.
Almost all Meka product were tested
The electricity constructor LSK Electrics started to work at the end of spring 2017. Deadline for most of the work was fall 2018.
Instal product series was chosen as cable trunkings. Total usage of these were about four kilometres for this modernized building. "It was very easy to make channels on curved walls" praised Kari Räty, the site manager from LSK Electrics. "Installing covers to cable trunkings was also very fast and clean to do" he continues. This was undoubtedly important because the total number of used covers was 5000 pieces.
There are four kilometres of lighting support rails installed. Most of the rails are wider painted white MEK 110 M rails. "The narrower lighting support rails are all in the technical space", tells Räty. The narrower lighting support rails that he refers to are the MEK 70 = 70mm wide rails.
Most of the cable ladders are hidden and out of sight. In the metal and wood working facilities we realize how big the whole site actually is. From the total number of ten cable ladder kilometres most of them are KS80 ladders. These cable ladders go around the building, two side by side and two on top of each other. In the metal working facilities, there are also white cable trays from MEKA®.
In these types of buildings, special attention is directed towards fire safety and smoke extraction installations. "Meka was an easy choice because they have enough fire safe options, therefore installations can be done easily at once" summarizes installation manager Janne Pulkkinen.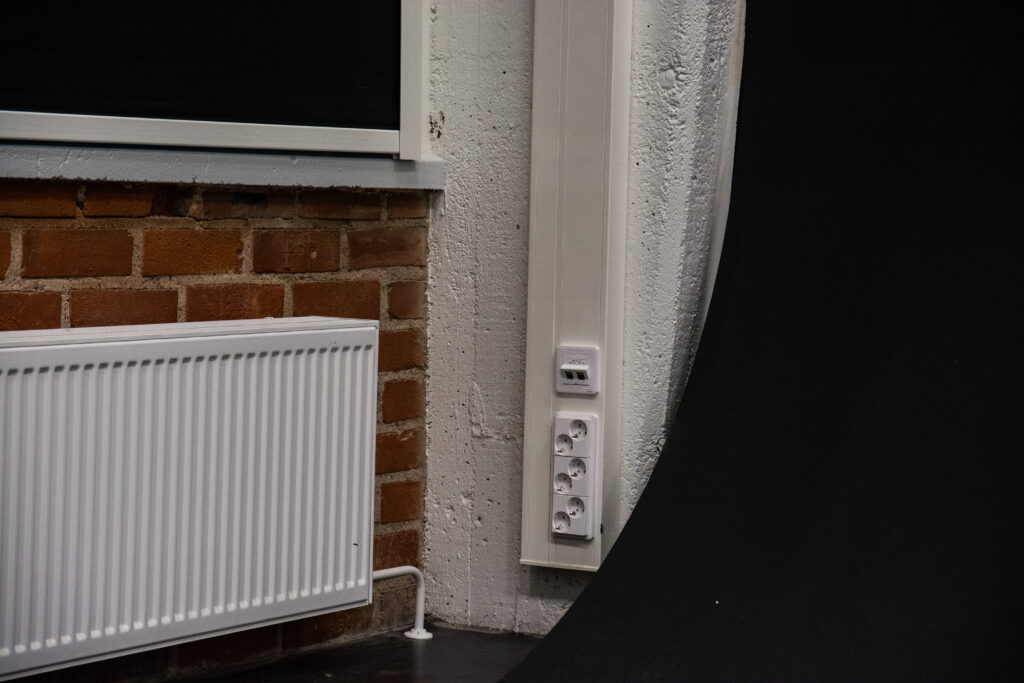 Our salespeople will be happy to tell you more.
Our salespeople will be happy to tell you more.
Suitable products for similar projects
Suitable products for similar projects