New black cable trunkings Instal® 100 & 130 B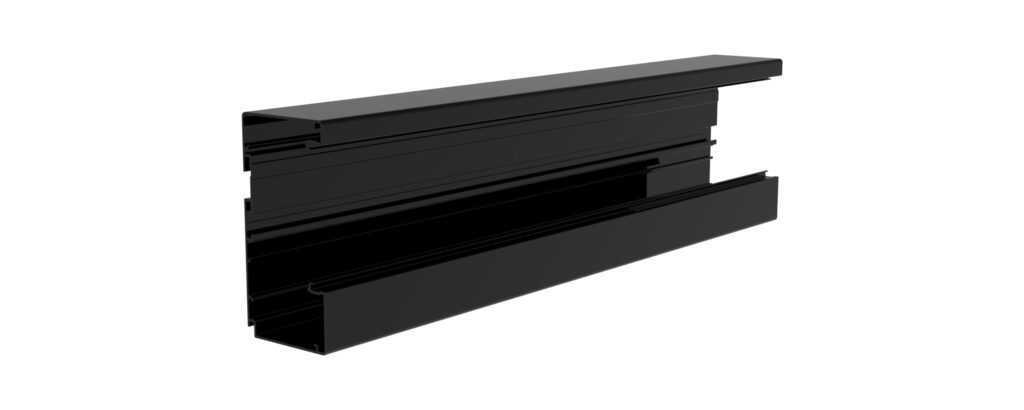 The new Instal® 100 and 130 cable trunkings, which blend seamlessly into their surroundings and are painted black, are now available as stock products from our warehouse in Finland. The color is black B RAL 9005 and a gloss level of more than 80 units.
Versatile, narrow cable ducts enable electricity distribution and data connections to be implemented easily and quickly. When closed with a lid, the aluminum Instal® 100 and 130 are also suitable for damp rooms. Uses of the cable channel include, for example, office and business buildings, schools and shopping centers.