Meka WMT-30-50 - New narrower size for small cable loads in tight spaces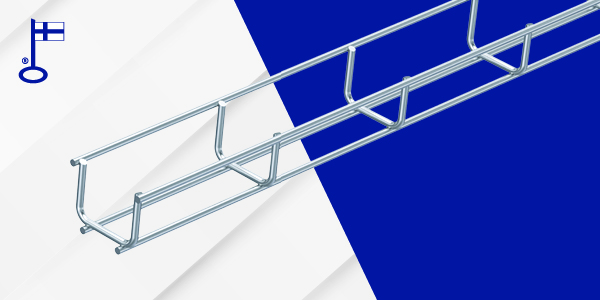 The wire mesh tray system is easily customizable and optimizes the use of space even in tight spaces. Quick connectors enable fast installation and save the installer's time. The same familiar installation and fastening parts also work with the new size. WMT-30-50 weighs less than 2 kilograms and is easily installable due to its lightweight nature.
Meka's WMT wire mesh trays are suitable for everything from offices to heavy industrial facilities. A particularly good solution for the food and ICT industries as well as renewable energy sites.