Dairy farms in Southern Ostrobothnia trust KS80-cable ladder
According to the statistics of the Natural Resources Center, there were 5,783 milk producers in Finland at the end of 2019. Laukkonen's barn, which was commissioned in October 2019 in Southern Ostrobothnia, is one of them.
The new building for the two milking robots was completed on schedule in Kortesjärvi. "It's done according to schedule. We got to work in June 2019 and in October the cows moved in, " says Pasi Mäki from Markin Sähkö and continues "Of course, everything small has been done since then. With these completely new construction projects, it's nice that usually we are able to service, monitor and maintain the site in the future. "
The new barn has space for 120 milkers and a fair-sized space for calves. The old barn of the dairy farm remained in use as a shelter for young cattle. In the modern barn, special attention has been paid to ventilation. Although the facilities are new and the ventilation is working, the cow is still a cow. Indoors, removable emissions are generated, ie carbon dioxide, methane and ammonia. The latter two also strain cableways.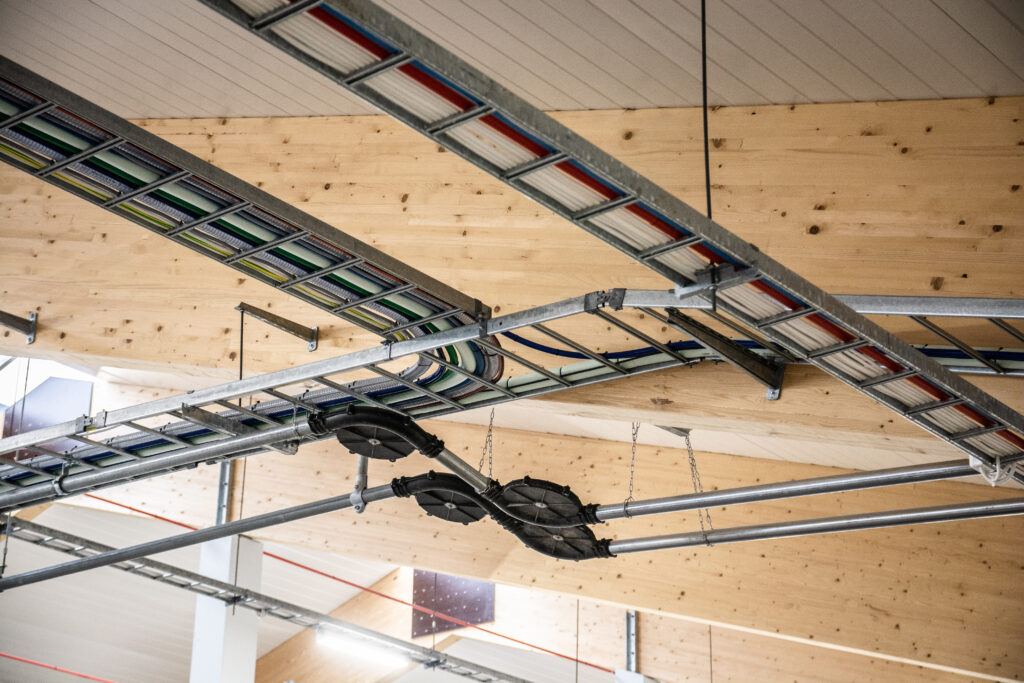 Durable solutions for challenging conditions
For barn buildings, Markin Sähkö's men always choose KS80 HDG cable ladders. "It's a good and durable cable ladder for such a climate," Frames Mäki, and continues, "And yes, we've always used Meka. Unless we are forced to choose something else. " At Laukkonen's farm, the biggest sales were on the KS80-300 ladder shelf. Cable ladders with a width of 600 are installed on the cables and milk pipes needed by the milking robots.
The back-up power generator will start to run if there is a power failure in the national grid. Preparing for outages is well justified as milking a cattle, more than three times the size of an average farm, by hand twice a day, sounds quite busy.
"Hygiene matters are very precise," Mäki answers to a question about what is special about electrical work in barns. When going to the building, you always change to the farm's own work footwear. If you have to pick up more goods from outside of the farm in the middle of the shift, you will change your own shoes when going out. You were allowed to work on your own clothes on this farm, if you had not visited the same dairy farm on the same clothes during the same week. Another special point, of course, is that in modern barns, cows must be allowed to roam freely. Therefore nothing must be at a height, even momentarily, that the farm animal can reach and possibly injure itself or break places.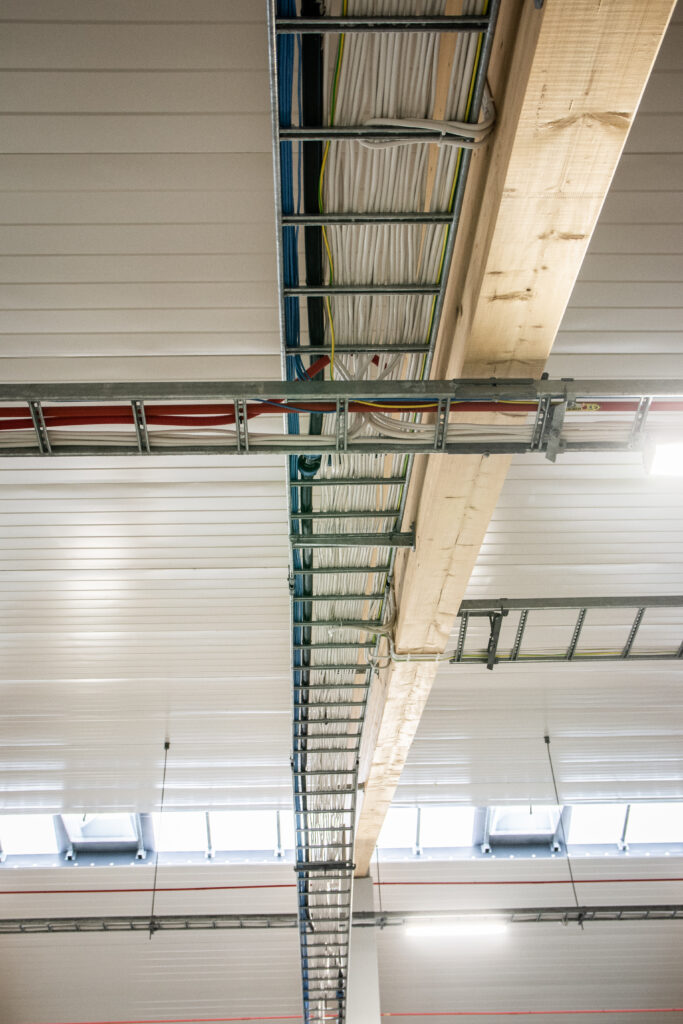 "We have two expansions coming up for the barn and we will soon start electrifying a completely new barn," says Mäki. "These are big and long-term investments. We really have to raise a hat for people who want to ensure the availability of Finnish food. " concludes Pasi Mäki.
Admittedly, the South Ostrobothnian entrepreneurship and courage is admirable, as the number of Finnish dairy farms has been clearly declining for a long time and the forecasts for the number of producers to fall are gloomy.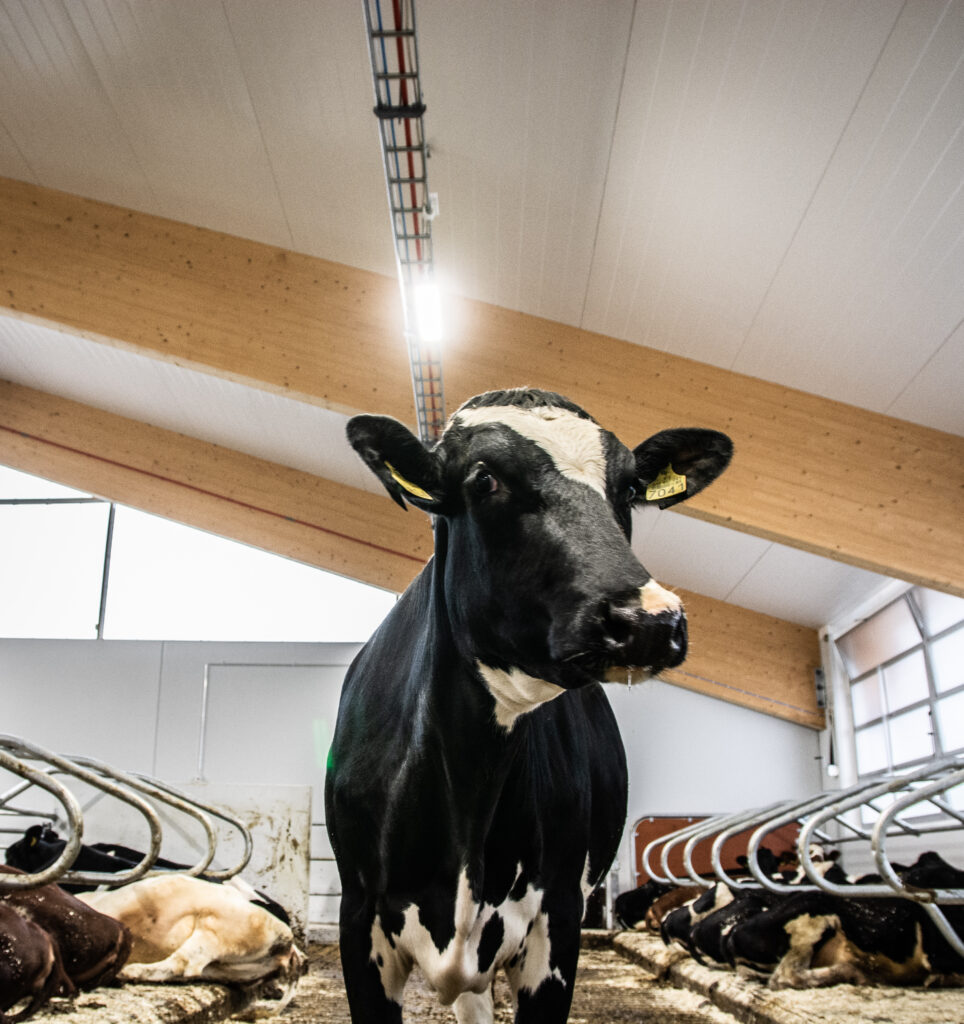 The original article was published in our customer magazine, Mekafooni 2/20. Our free magazine is published three times a year.
Our salespeople will be happy to tell you more.
Our salespeople will be happy to tell you more.
Suitable products for similar projects
Suitable products for similar projects